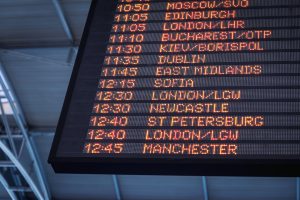 In an increasingly globalized world, studying abroad is now more important than ever. This life-changing experience can enhance your global network, allow you to experience a new culture all while benefiting your education and career.
Benefits to study abroad:
Hone your Language Skills

Studying a language in class is rewarding, but applying it to the real world is an entirely different experience.
Fluency in a second language is often helpful when working at organizations with a multinational or global presence.
Having strong foreign language skills and experience that demonstrates those skills can help your resumé stand out to employers.

Different Teaching Style

Studying abroad can help you expand your academic horizon and develop the capacity to adapt to various educational settings, which will allow you to easily adapt to different management styles.

Learn New Cultures and Perspectives

Studying abroad, you will gain new perspectives and develop cross-cultural awareness.

Grow and Develop Skills

Immersing yourself in another culture, you develop valuable life-long skills needed for personal growth, including independence and adaptability.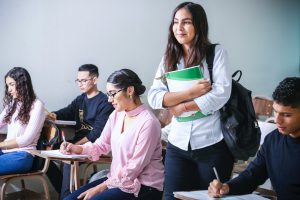 Heyl Scholars enrolled at Kalamazoo College and taking advantage of the K-Plan, can choose to participate in one of the College's study abroad programs. The Heyl Scholarship will provide round-trip travel arranged through the College's Center for International Programs for study abroad. To learn more about the study abroad programs offered by the College's Center for International Programs at Kalamazoo College*, please visit the the CIP website.
Heyl Scholars enrolled at the Western Michigan University Bronson School of Nursing that would like to participate in the study abroad programs offered at Western Michigan University will need to seek support from the Board. To learn more about the study abroad programs offered by Western Michigan University, please visit the the Broncos Abroad website. If you find a program of interest, please contact the Executive Director to determine your next steps!
* Please note that the K-unit based comprehensive fee includes the cost of tuition, room and board while classes are in session, and other administrative costs. As a Heyl scholar, the cost of tuition is covered, and scholars also receive a housing credit that goes toward the Study Abroad Program Fee.